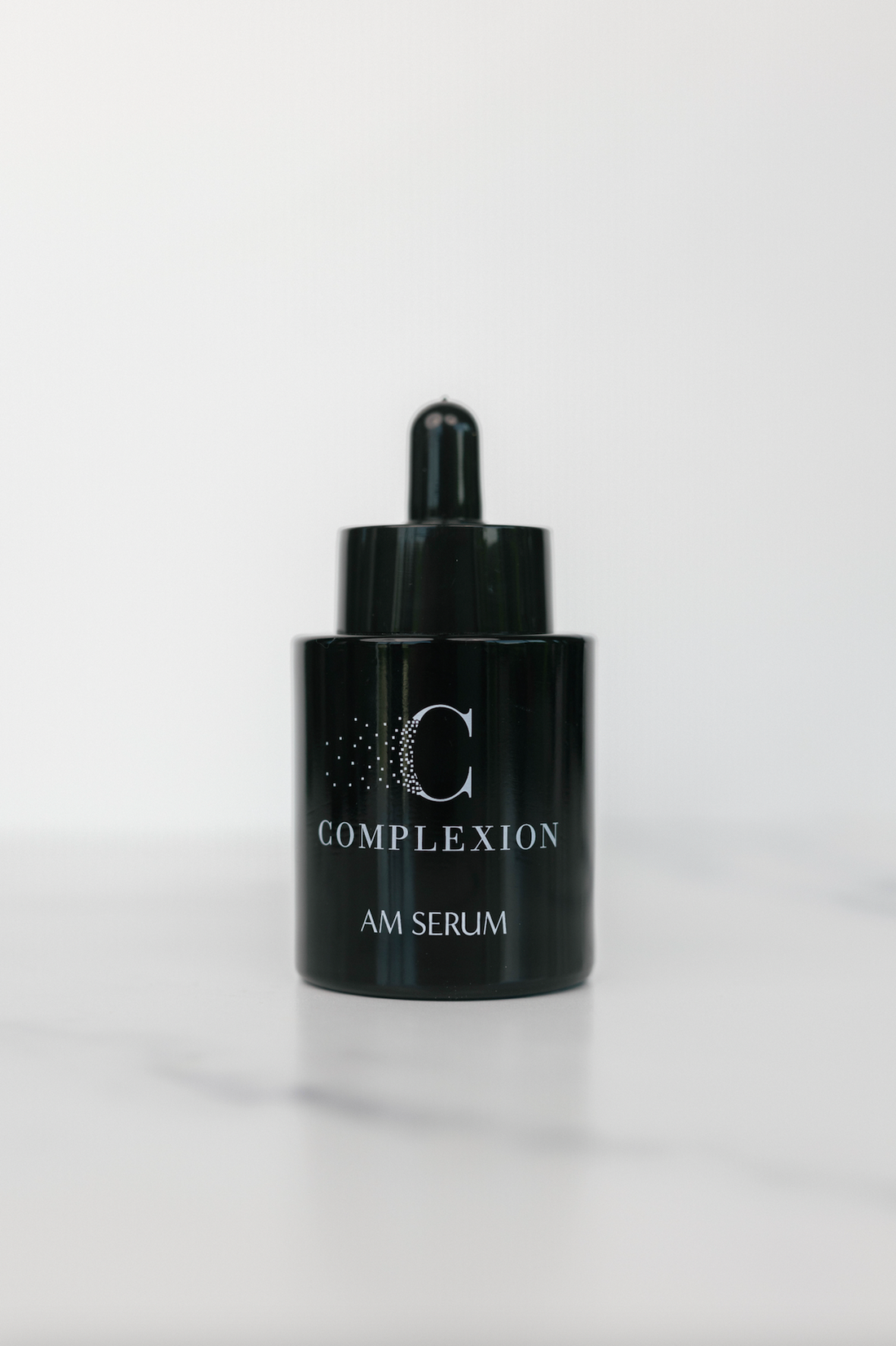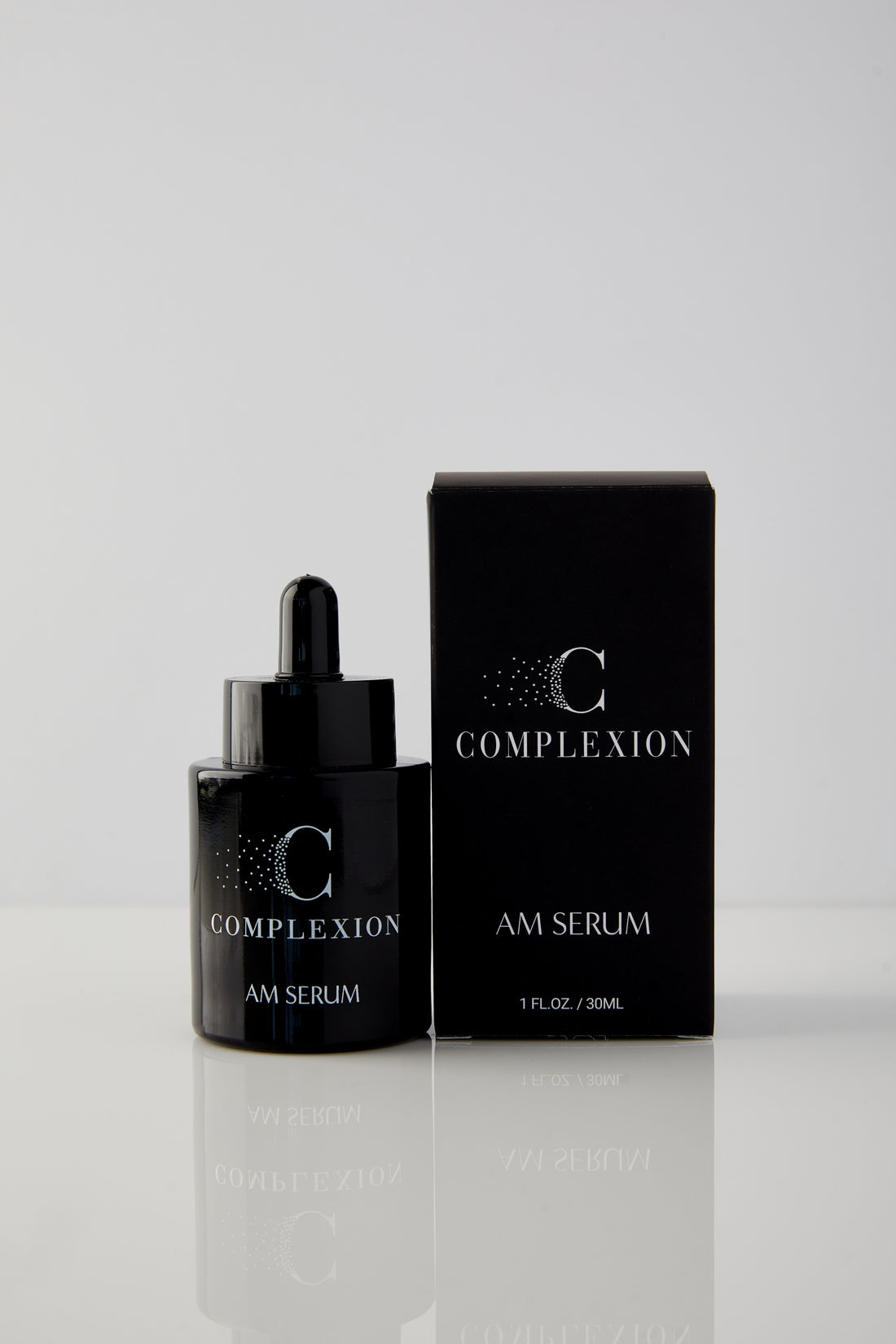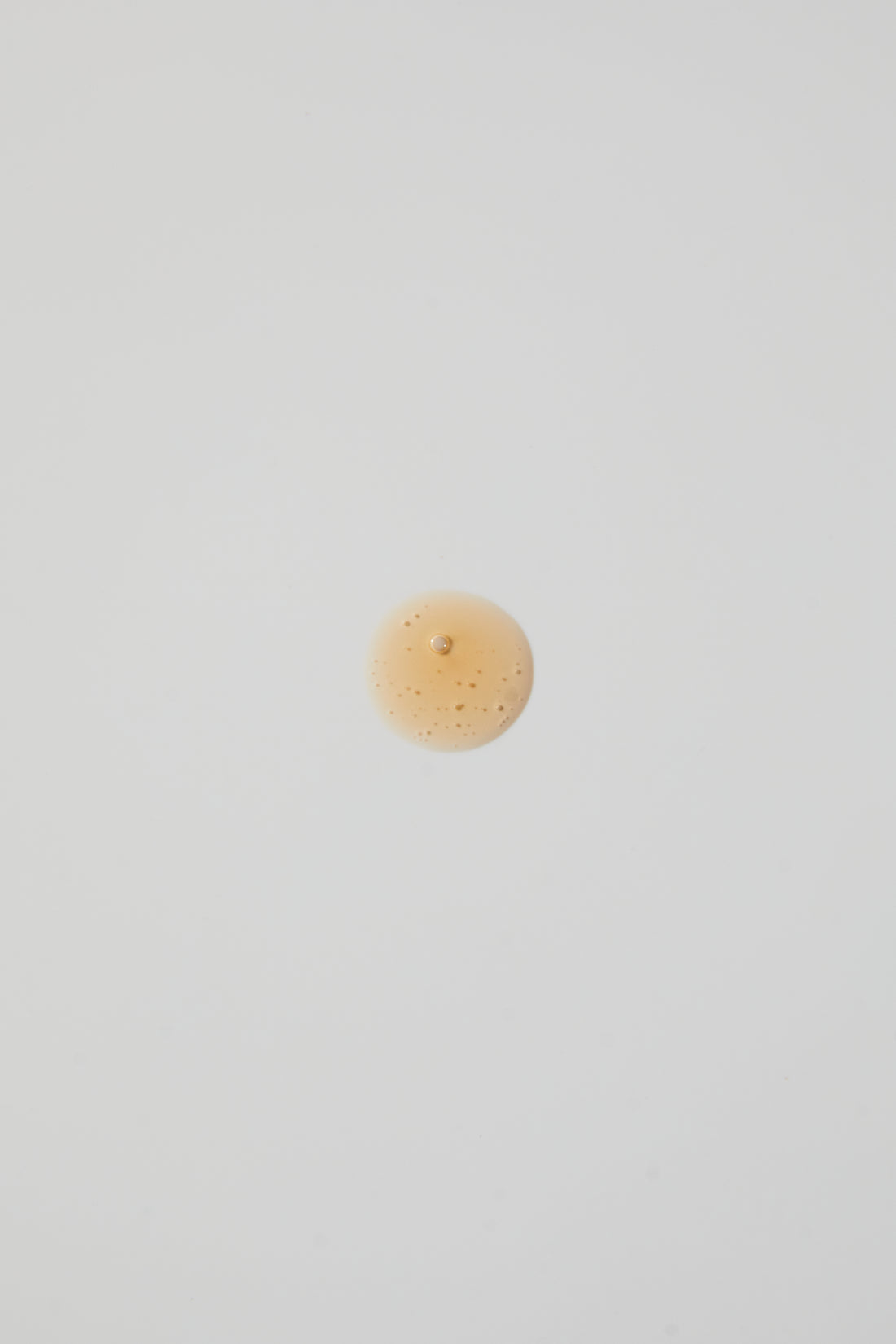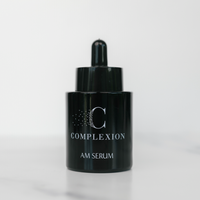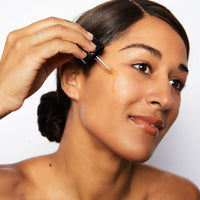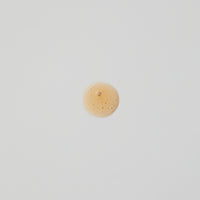 Description
KEY INGREDIENTS
HOW TO USE
Greet The Day with Complexion's AM Serum
Your "hero'' product was made to simplify your morning routine. Packed with everything you need including Vitamin C, peptides, hyaluronic acid, and resveratrol. AM serum perfectly hydrates and protects against environmental and UV damage all while stimulating collagen production, reducing redness, and minimizing pore size and fine lines. This serum will prevent pigmentation leaving your skin smoother and brighter.  Want the full Complexion AM regimen? Prep skin with our C3 pads and follow AM serum with our Brighten Up moisturizer, or AM bundle. 
After cleansing and toning, apply a drop of serum to each quadrant of the face. Press serum into the skin in an upward direction. The silky gold serum feels light and finishes like a dry oil.

Serum is best absorbed when skin is prepped with our C3 or C2 pads. For extra hydration apply our Daily Renewal or Brighten Up moisturizers. Don't forget your mineral SPF!
Indulge in
Sacred Routines